Our Team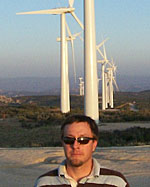 "Solar Ray" Walters
Robert R. Walters has overseen the design and installation of over 250 renewable energy systems, including PV, solar thermal, wind, and hydro power systems. Projects have included both off grid battery based systems and grid inter-tied systems. His work has spanned from wind and solar powered water pumping systems for villages in Morocco with the Peace Corps (1988 to 1990) to commercial and utility scale grid tied PV systems in Arizona and Hawaii. He has custom designed cathodic protection systems for the harsh conditions in the Wyoming oil fields, as well as Vehicle Integrated PV (VIPV) for electric vehicles. He developed and taught a course on PV installation for the University of New Mexico. As CEO of Solarray, Inc. Robert founded the company in 1997, incorporated it in 2004, developed a major
solar information website
and continues as a solar engineering consultant to the renewable energy industry. He specializes in NEC code issues, grounding, and lightning protection. He recently was assistant site manager for a 25 MW Utility scale PV Plant in Queen Creek, Arizona. Walters has held NABCEP solar PV installation Certification since 2004, and holds a degree in Mechanical Engineering from the University of Texas at Austin. Walters is a licensed Master Electrician in Colorado.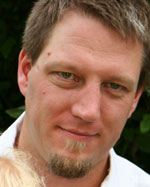 Andrew Truitt
After completing his Bachelors of Science in Physics at UC Santa Cruz in 2002 and his Masters of Science in Renewable Energy Systems Technology at Loughbrough University in the U.K. in 2004, Andrew Truitt started his career in solar as a photovoltaic (PV) system installer in Berkeley, California. In 2006 Andrew joined Standard Solar in Gaithersburg, MD as its 6th employee, and was instrumental in growing the company as it developed into one of the leading residential and commercial PV system integrators in the Mid-Atlantic region. A NABCEP-certified PV installer since 2007, Andrew has installed, designed or managed over 800 commercial and residential PV systems (over 10 megawatts total) in California, the District of Columbia, Maryland, North Carolina, Pennsylvania, Delaware and Virginia. Andrew is now an active participant in the NABCEP organization, sitting on multiple program development committees as well as the Board of Directors. In October of 2010 Andrew moved to Denver, Colorado and joined SRA International, where he leads the PV System commissioning program and supports the DOEÕs Solar 3.0 initiative. Andrew also founded Truitt Renewable Energy Consulting, where he provides PV installation and fire safety training, design review services, and other PV industry and construction related guidance.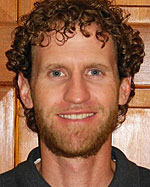 Stephen Kane
Stephen is the owner and principal of Kane Solar, LLC — a consulting, training and service/repair company. He has been in the field for over 8 years after a successful career in the IT industry. He started his solar PV career in 2003 while living off-grid in Oregon. From there he worked for Real Goods Solar designing and supporting catalog customers with primarily off-grid applications. He then joined Namaste Solar, an EPC contractor in Colorado as the 4th Employee/Co-Owner in 2006 which grew to over 100 employees by 2012. While working at Namaste he wore many hats including Sales, Design, Installation, Permitting, Service, Monitoring and a Director of the Board for this democratically run, employee owned worker cooperative. He started one of the first dedicated solar PV service departments in the industry to maintain over 10MW of solar PV systems across over 2000 unique installations. He developed operations and maintenance (O&M) protocols and procedures for residential and commercial arrays. Stephen truly believes solar PV is a vital component in our worldÍs energy mix and is encouraged by the progress and growth he has witnessed in our industry. He simply loves solar.